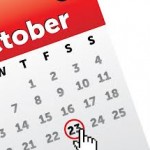 The IRS announced on Oct. 22 that the 2014 tax filing season will be delayed by one to two weeks to allow for adequate testing of their computer systems. The testing was delayed due to the 16 day federal government closure.  A final decision on the official start date of the filing season will be made in December.
The original start date, the first day paper filed returns would be accepted, was to have been Jan. 21. With a one or two week delay, this date would be sometime between Jan. 28 and Feb. 4.
The due date for returns, however, remains April 15, a date set by statute.
Whatever the actual "start" date for the filing season, we suggest you gather up your tax records and information as usual and submit them as early as possible to your CPA.  We can still start your return, even if we can't officially file it until Feb. 4 or later.